About Dennis Meiners
Artist's Statement: "My objective with each piece I make, which I don't think about while I'm working, is to capture the imaginative moment and give my artist-self a chance to respond on the most fundamental level to that moment. What it comes down to is being fully present. Sometimes I think it's not about making ceramic objects at all, but the end of my process occasionally presents me with pieces that I and others like and that might make some ongoing difference in peoples' daily lives."

Dennis Meiners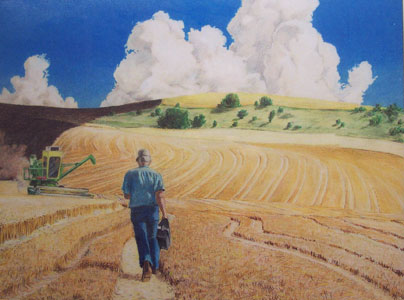 1950 - 1979
From Crayons to Clay
As a small child, I was allowed to draw on the living room wallpaper of the farmhouse in which I was raised, and I thought of myself as an artist from then on. It was my good fortune to have an inspiring art teacher in middle school who opened my eyes to the possibility that art could be a way of life. After high school, I went on to Washington State to study commercial illustration, which was not a good fit, and discovered my true calling in the clay studio. After receiving my BA in Fine Arts, I moved to Portland, and while holding jobs such as chauffer, janitor and display window designer, assembled a clay studio in a one car garage. This is where I began the endeavor of trying to make art.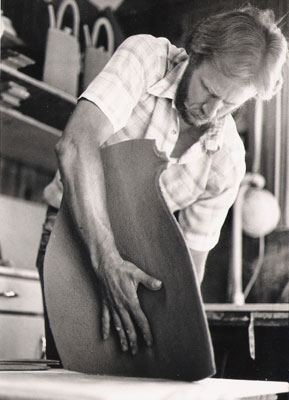 1980 - 1988
Teaching, True Love & Recognition
In 1980 I enrolled at what is now Oregon College of Art and Craft, where I studied ceramics with Jay Jensen and Don Sprague, and began getting to know the northwest ceramics community. While assisting Jay at the Arts at Menucha in 1981, I got my first taste of teaching and found that I was suited for it and enjoyed the give and take.
I also joined the nascent Oregon Potters' Association, and later served as President and Chairman of the then still new Ceramic Showcase which endures today as the largest ceramics show in the nation. In 1985 I invited Leslie Lee to co-teach with me at Menucha and the sparks flew. Two years later Leslie and I took another shared gamble by jurying into the American Craft Council fairs at Baltimore and San Francisco with individual booths, and successfully stepped out onto the national stage.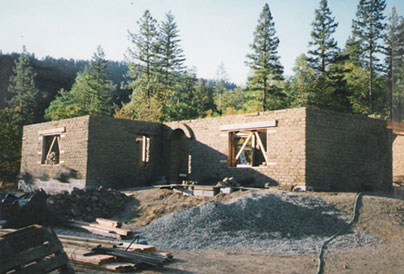 1989 - 2003
Years of Clay and Straw
1989 found Leslie and me becoming life partners and making the decision to leave Portland for sunnier climes in southern Oregon where we purchased four acres in the Applegate Valley. What we thought would be a relatively short side adventure in building a home and studio turned out to be an all-consuming project that pushed us to the limit in every respect, took us off the national ceramic art stage though we continued to do regional shows, and occupied most of our time and energy for over 15 years.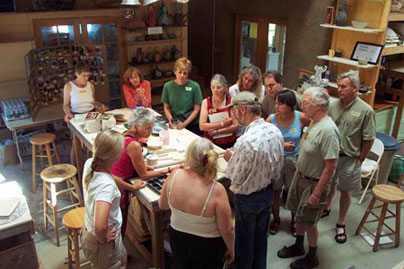 2004 - 2009
Hummingbird
However, what came of all that effort was an adobe studio and strawbale home (video tour) which became an extraordinary showcase of 'green' building named Hummingbird. We used our home as a Bed and Breakfast and the studio as a workshop center where Leslie & I hosted ceramics and painting workshops for six summers, taught by us and by nationally known invited artists.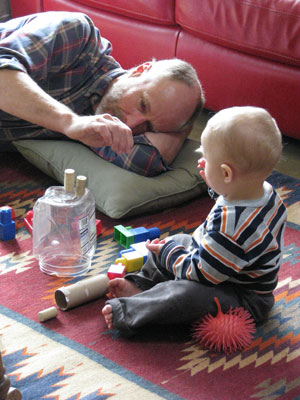 2010 - 2012
Back to a One-Car Garage
In 2010, with the arrival of a grandson in Portland, the decision was made to give up sunny rural life and return to the soggy city. While awaiting the sale of our property I finally had time to finish and fire the soda kiln I'd been working on for several years. In 2012 Hummingbird sold to a wonderful young family, and Leslie & I purchased a small, easy to maintain home in Portland with the intention of having more time in our studios with fewer 'side adventures'.
You will find updates to our story in our News & Notes Blog.