Daily Drawing #68. Spring Day
Tagged: daily drawing, drawing
Category: Leslie's Doings
Pen and ink wash with white gouache and Caran d'Ache on watercolor paper. 6 1/2″ x 10 1/4″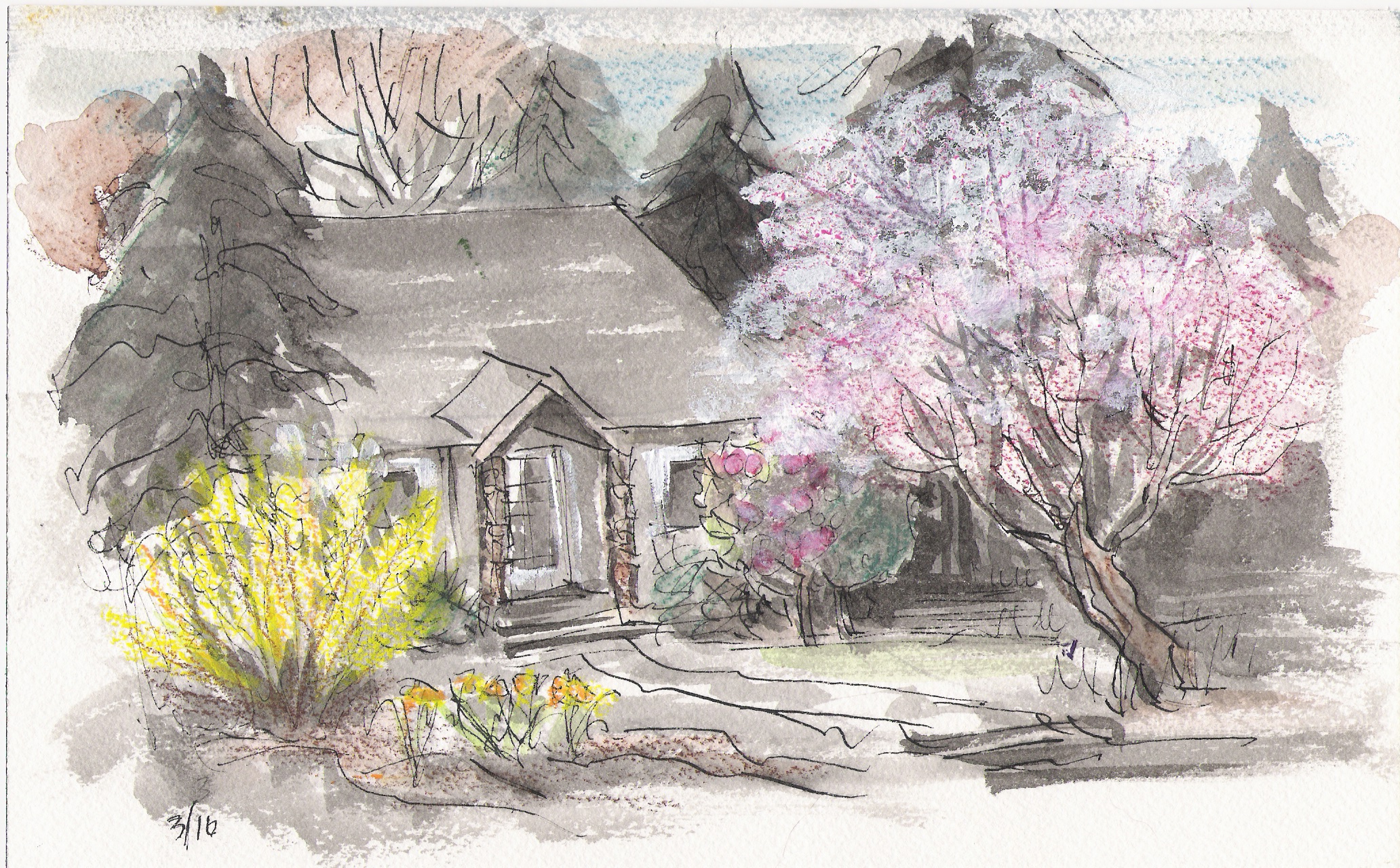 Is it a drawing or a painting?   I started with line using a nib pen and india ink.  No question that is a drawing. Then I came into it with ink washes but still black and white.  Caran d'Ache are crayons that melt with water, so I drew with them and then smeared the color with a moist brush. Am I still drawing? Lastly I enlarged the blooming tree with white gouache, painting it on with a brush, let it dry and drew over the white with the crayon.
Here's one definition of a drawing: In a narrow definition of the term, a drawing is an artwork created from lines or areas of tone created with a dry medium on a piece of paper. For example, graphite pencil, charcoal, colored pencil, pastel, or silverpoint. In a broader definition of the term, a drawing is a two-dimensional artwork created from lines or tone that is dominated by a dry medium but can include wet mediums such as ink, and washes of paint.
Does it matter? To me not a whit, but it's as fun to play with words as it is to draw and paint.
Where do you draw the line?
2 Responses to "Daily Drawing #68. Spring Day"