The Work of Selling Art
Tagged: chaos, Good Chee, photographing art, selling art, shopping carts, studio, web design, winchester house
Category: Dennis' Doings, Leslie's Doings
Before we knew we had buyers for our home in the Applegate Valley we decided to go ahead with hiring a web designer to re-do the website I had been cobbling together for the last decade. It had begun to take on aspects of the Winchester House with stairways leading nowhere and doors opening to drop -offs. We felt we needed a site dedicated only to my painting and Dennis' ceramics without the distractions of marketing our property and promoting our B&B business.
We chose to work with Good Chee Web Design in Ashland and started the initial stages just a few weeks before an offer on our property.  As unwise as it seemed to try to create a new on-line identity and move our lives at the same time, we did not want to stop the website process. Progress slowed to a near stand-still while we struggled through moving 18 years of STUFF out of a huge place into a small one but I was determined to get an on-line store launched by early December so amidst the boxes and piles we set up our photo booth and computers and started feeding content to Good Chee. Who says you can't work amid chaos? We 've been doing it for years!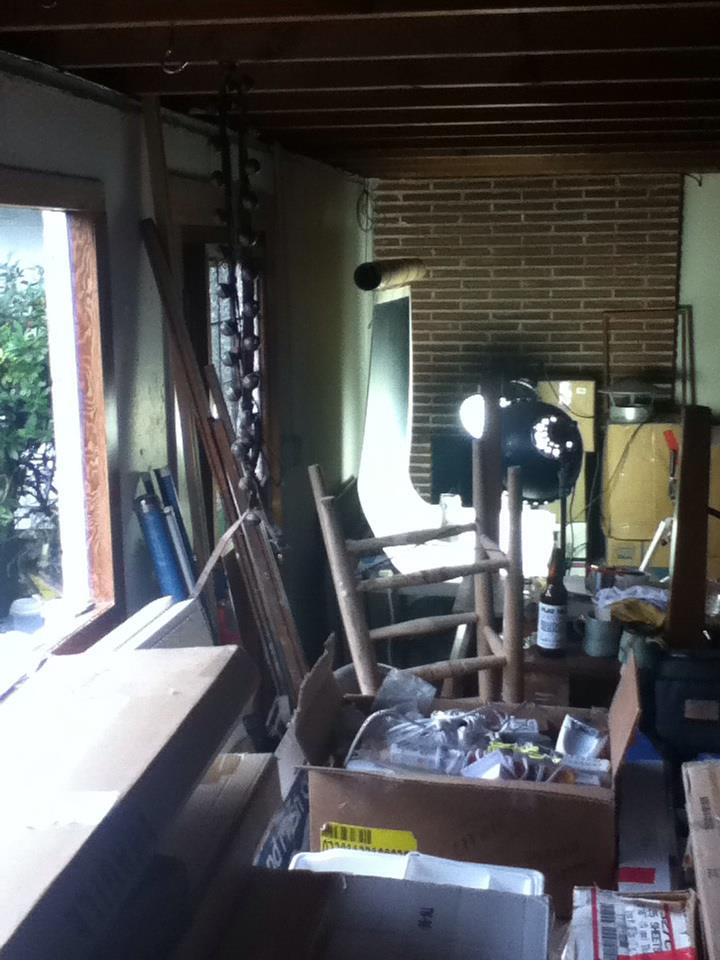 It's exciting to see the site coming together.  Lars and Jennica of Good Chee have been so patient with us and so helpful in guiding us to practical solutions for our sometimes impractical ideas.  As I spend hours at the computer plugging in info about all our "products" we understand better why so many artists don't have web sites with shopping carts to sell their work.  For one thing it's costly, but the greater cost may be in the time it takes to maintain a digital store.  Will it be greater than the time it takes to deal with galleries and schlep to craft shows? We are betting not and our hope is that we will be able to find markets far beyond our current reach.