Painting Intensive – Day 3
Category: Classes taught by Leslie Lee or Dennis Meiners, Leslie's Doings, Painting processes
I had the sense to find a quiet place to stretch out for a short nap this afternoon. This is something Dennis and I, and a great many other sensible people around the world, do everyday after lunch. For me 30 minutes down buys two hours or more in the evening. Missing my siesta and working intensively for the last three days was causing me to run on fumes.  Heady but not healthy.
I worked steadily on Variation 3 today, turning it upside down and on both sides to better see the significant forms and how they were relating to each other, rather than concentrating on representing the figure. Maybe this is like learning a new song. Or maybe a dance. You are humbled and stumble but when you start to get the hang of it it's a pleasure to find yourself doing something you didn't know you could do.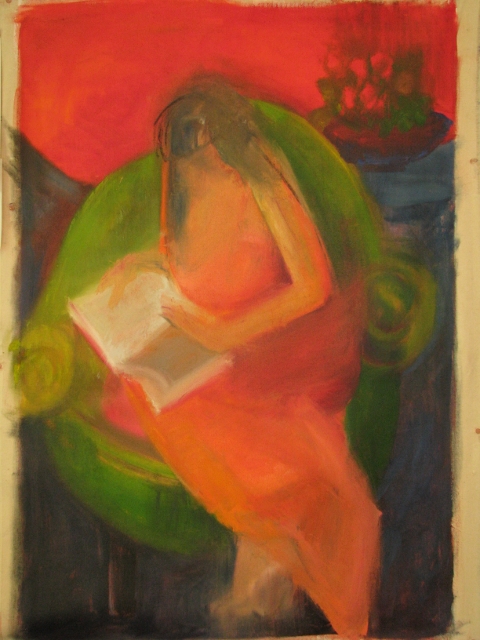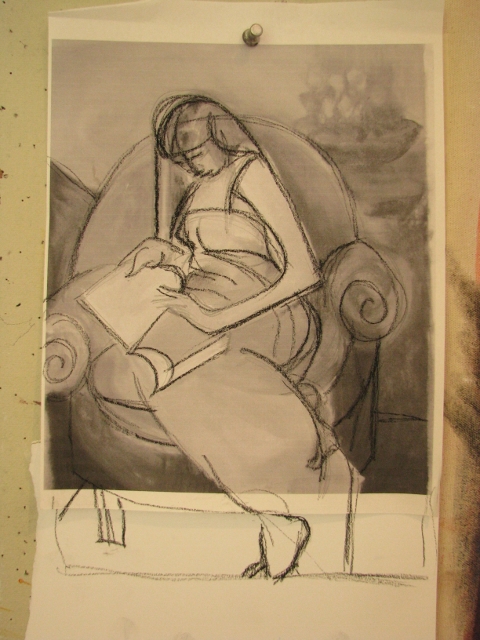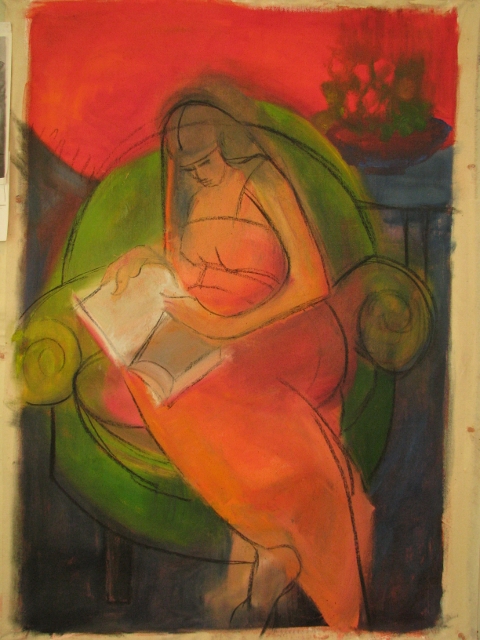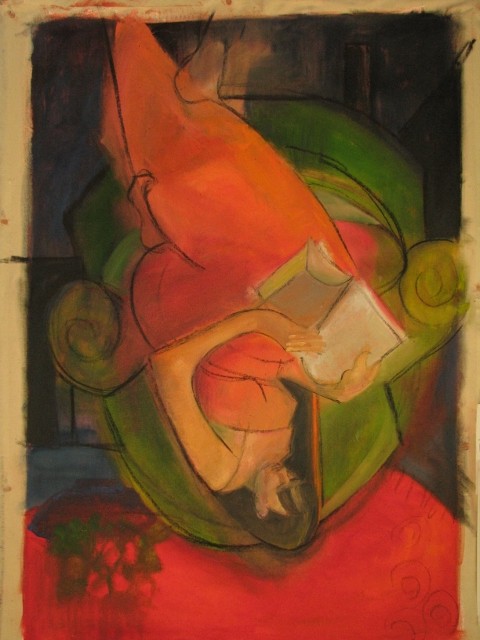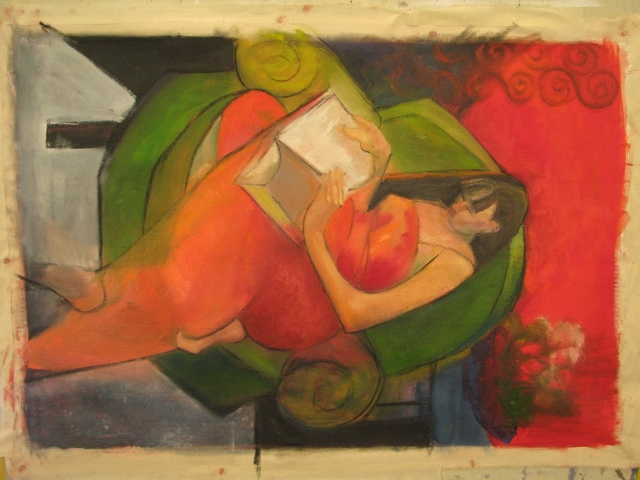 I left the painting facing the entry so it will be the first thing I see when I come in tomorrow morning. Undoubtedly I will see something to change. Jef gave us a list compiled by Allen Ginsberg written as a guide to his students:
Photo Poetics – 9 points
Ordinary mind includes eternal perceptions.
Observe what's vivid.
Notice what you notice.
Catch yourself thinking.
Vividness is self-selecting.
First thought- best thought.
Subject is known by what she sees.
Others can measure their vision by what we see.
Candor ends paranoia.
When Dennis and I took dancing lessons years ago I recall that after the initial struggle it was really fun. Then we hit a plateau where we were going to have to work a lot harder to get any better and it got kind of boring and frustrating. I know that's coming with this new adventure in painting but for now I'm looking forward to tomorrow.
One Response to "Painting Intensive – Day 3"