Painting Intensive: Day 1
Category: Leslie's Doings, Painting processes
Through a friend I was included in a five day painting intensive that began today. Nine to four Monday through Friday with Jef Gunn coming in for the last 2 hours of each day to give us feedback.  I had no idea how I was going to utilize these workdays amidst 17 other painters.
Jef's talk this morning encouraged us to allow a painting to become something it may not have started out to be, so when I began a painting of my grandniece curled up in a chair reading I turned it upside down to see what it might become. Hmm. I could go somewhere else with that…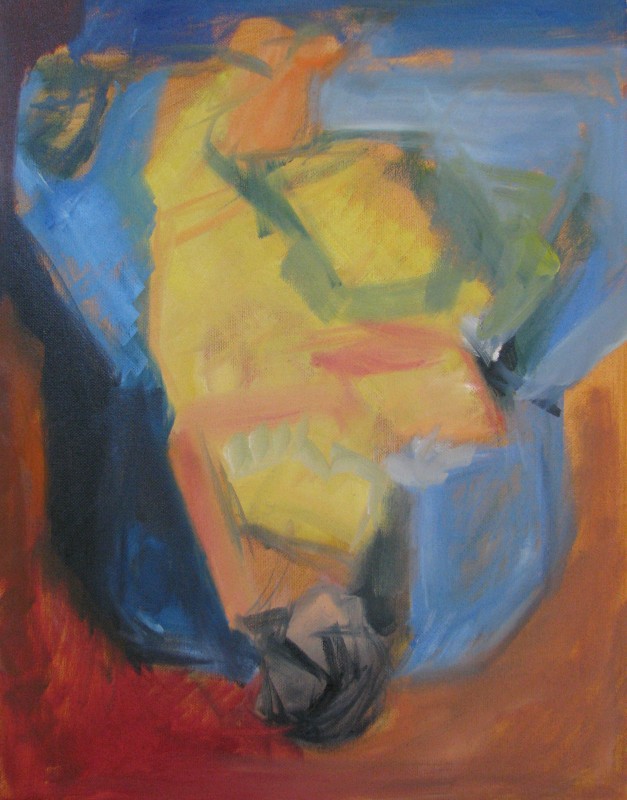 I decided then that this week I would use the same reference material to start all the paintings I do and then see how they morph.  Here's the photo.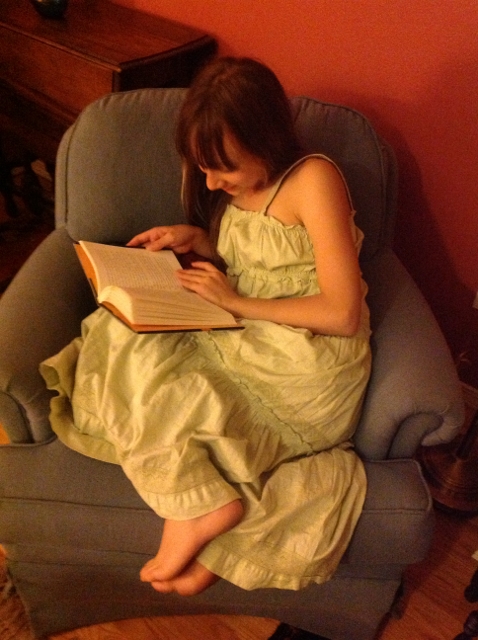 Today's effort was my usual "nice" painting and when talking with Jeff I realized that the reason I do not like much of anything I've done for some time is because they look like they were done in art school. Jeff says he can see my training, see how I've been taught to build up forms and use line which gives the work an academic feel. My translation: academic = boring. He suggested Matisse as someone who has painted a lot of women in chairs. Really? Shows you how much I know about Matisse, but then I did sleep through Art History when I got my BFA.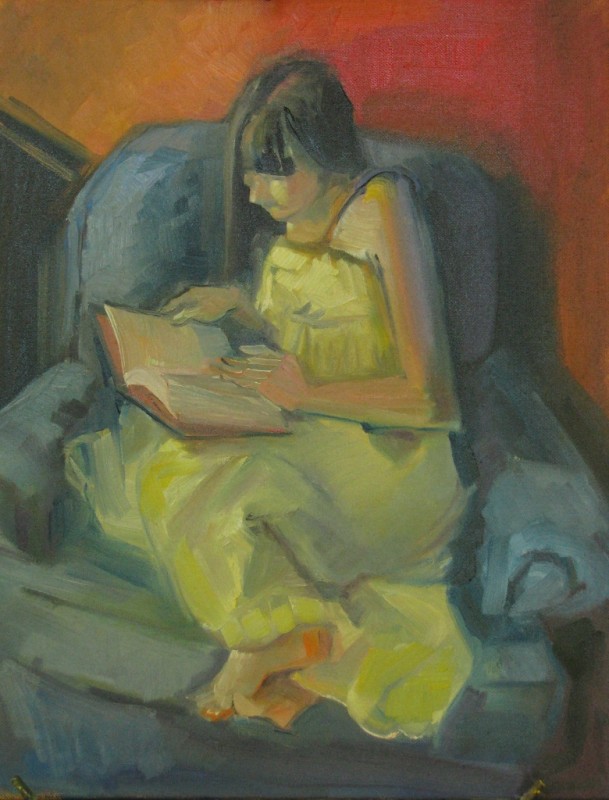 Jef also suggested not drawing, even loosely, the image before beginning, just making a mark here to tell me where the elbow is, and there to mark the top of her head etc. then start laying in the color and to build the forms bit by bit allowing them to be more organic in their construction. This suggestion seems a bit opposite to Matisse, who makes heavy use of line, but simplified – done at the end instead of the beginning?
 I drove by Powell's Books when I left and picked up a book on Matisse with at least a dozen paintings of women in chairs. Driving home over the west hills of Portland I saw a painting at every turn in the summer evening light. Trees, buildings, people, dogs, sky, clouds. Once home the bowl of peaches, the tomatoes in a line, my husband in his chair reading.  I'm still interested in painting allegory and metaphor, but I also just want to make paintings and have them be interesting and pleasing no matter what the subject.
 Tomorrow is another chance.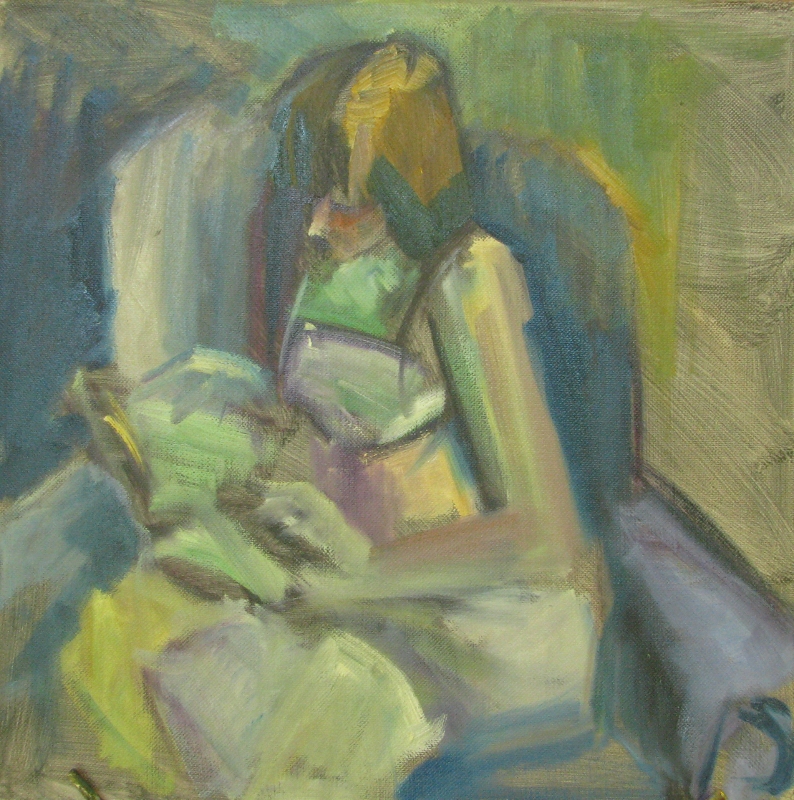 2 Responses to "Painting Intensive: Day 1"